Let's Play Spinning Fantastic Gymnastics Guy Game.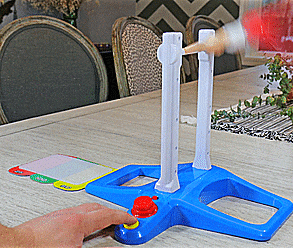 The challenge?
Flip a gymnast around a high bar, dismount, and stick a landing that would make Simone Biles
(American artistic gymnast) proud.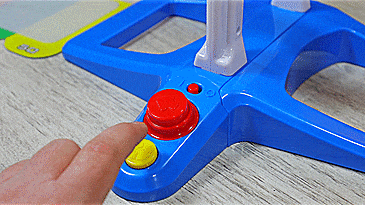 Fantastic Gymnastics Game, and features a guy that you spin around a high bar and then try to release him at just the right time for him to ONE) land right side up on his feet, and TWO) land within stripes within the landing pad for the most points.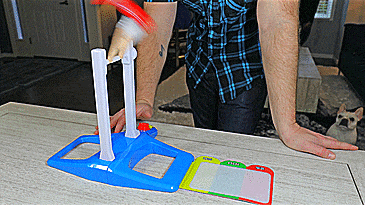 The spinning gymnastics guy game has 2 buttons, a yellow button for pumping the guys legs, and a red button that releases him from the bar. There's also a smaller button that allows you to power the game on and off to save battery when not in use. The game is powered by 4 AA batteries (which are not included), and comes with a high bar gymnast, a horizontal bar and frame, and a dismount mat.
Products include:
Fantastic Gymnastics Guy Game Gift Box